[BAZX-147] Sex With A Hard-Working Newly Graduated Business Woman vol. 007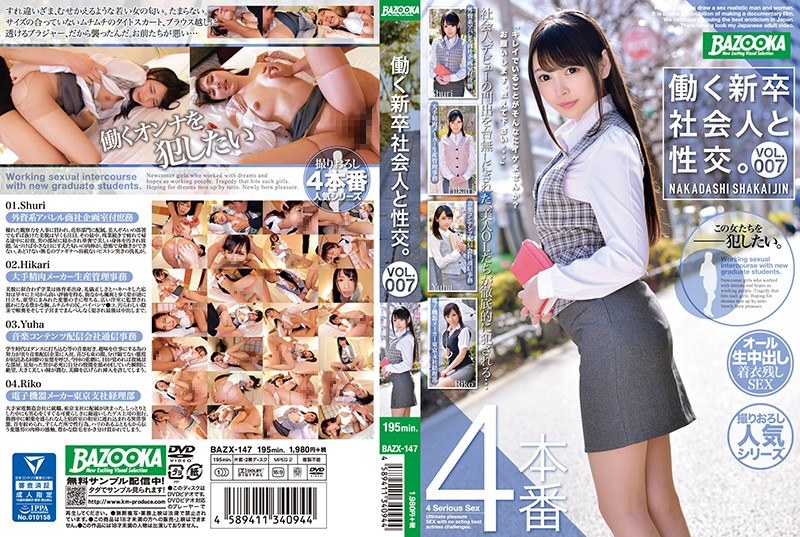 4 hardworking and slender Office ladies who receive steamy Nakadashi from their co-workers. So what is Nakadashi? a creampie basically. And what is a creampie? semen injections in the pussy pie.
And Atomi as OL is perfect, damn, she should work permanently for Bazooka and do fetish OL non-stop. Awesome Shuri-chan.