[MDTM-357] I'm Gonna Do A Lot Of Gigs and Pretty Cosplay! Atomi Shuri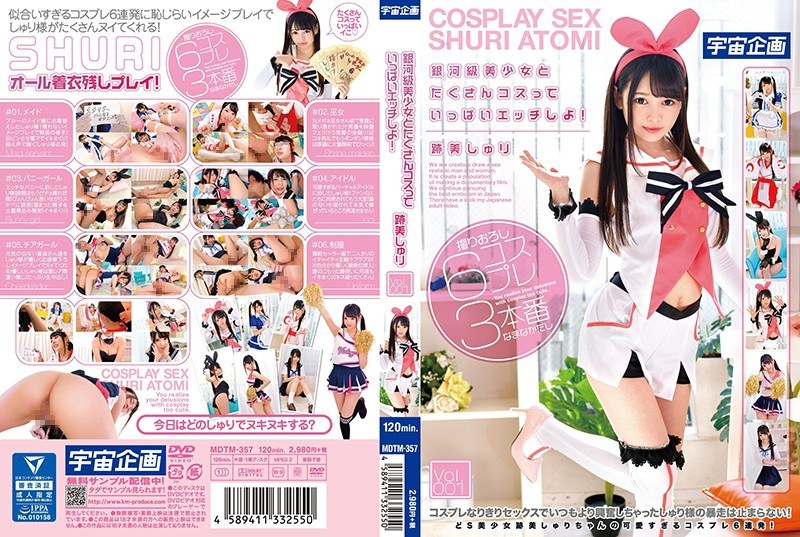 Still no atomic Gf, JAV edition
Atomi Shuri doing 6 different cosplay costumes only means one thing: must fap  6 times to her.
This MDTM-357 is a cosplay JAV release and she goes for the kill again. I mean this is great. The costumes are good and so are the sex scenes. I think Atomi is not as jailbait as before, she looks more matured, but equally good and still wonderful.
And, suddenly, there is a Shuri mania sparking out, well you guys are jumping the Shuri boat late, I saw her first. 🙂  I also recommend Atomi Shuri and her anal comeback title, ONEZ-135, which was really great, truth be told.