[SNIS-692] Made To Model Underwear… RION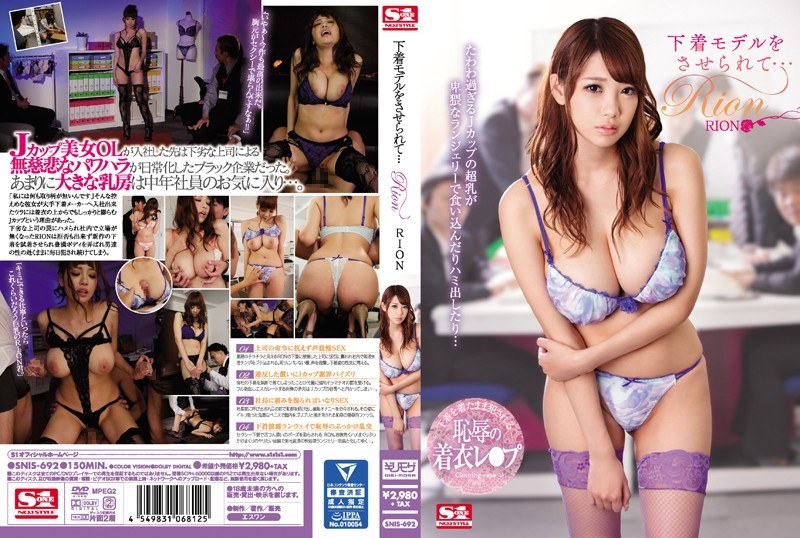 What a pity… RION-san
I'm gonna shoot a little on RION (first time ever 🙂 ), and dare to say that she looked really out of shape in here, borderline terrible. Starting with this terrible cover in which she had to put her arm around her body to hide his protruding tummy. Daaamn, ouch.
In RION defense I will say that is not her fault and S1 shouldn't have put her in this kind of release, to begin with, she doesn't benefit from being cast here in any kind of way, and she plain looks bad. Same as Hoshino Nami, which is another awesome model that didn't look in this series.
Now let me say that this "Forced to model lingerie" series, from S1 STYLE ONE studio has 23 JAV releases in total and is one of my favorite series. Well, then I can say 692 was certainly one of the worst, and that despite having some passable scenes and bits.
It also has the dubious honor of being the last JAV of this series. After SNIS-692, this series has not been made anymore, which is a true disgrace because it was really good.
My favorite titles from this series are the one's that Asuka Kirara, Tsukasa, and Tia made. In which they can display their rocking body and such.